Training Department
The Computer Training Center offers hands-on computer classes monthly including introductory, Internet, Microsoft Office, Photoshop Elements, Adobe Premiere, Tablet, Smartphone, and other class topics. The Computer Training Center is located on the lower level of the Library.
In addition to the hands-on classes, other special events are offered including the following:
– Computer Breakfast Series is held once a month in the Auditorium of the library.  Enjoy coffee and donuts and learn something new about technology.  The Computer Breakfast Series sessions are recorded at www.Livestream.com/rrpl for the convenience of those unable to attend the presentations in person.
– Senior Lecture Series is held monthly from September to April.  Topics are geared towards the interests of senior citizens.
– Career-Minded Series is held monthly from September to April in the evenings.  Topics are geared towards the interests of those seeking to excel in their current jobs or those exploring new opportunities.
– Travel Series is held monthly from April to September.  Travel experiences and topics are showcased.
– Tablet Tuesday/Tech Coffee Chat is held monthly to offer an informal setting to bring questions regarding mobile devices.
– Online presentations of 10-Minute Tech Tips are recorded on www.Livestream.com/rrpl to give quick technology tips to everyone.  Follow the department on Facebook to learn when the sessions will take place or view the previously recorded sessions at the Livestream link.
In addition to the above programs, Tech Tutorial sessions are also offered. The 30-minute sessions can be used to ask questions regarding computers, tablets, smartphones, apps, and more.  Call the Training Department at 440.333.7610 ext. 3754 to schedule a session.
Hands-On Classes
Computer Training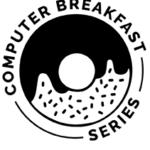 November 20: Tech Toys for the Holidays
9:30 – 11:00 a.m., Auditorium
Learn about the new emerging tech products that you may want, are considering gifting, or have questions
about. Holly Klingler, Research and Innovation Coordinator at NEO-RLS will show us the new tech toys.
December 11 – Artificial Intelligence Primer
9:30 – 11:00 a.m., Auditorium
What is Artificial Intelligence (AI)? How is it being used? Discover the hottest topic in computers and business,
artificial intelligence.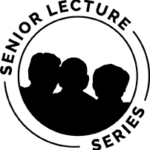 Maintaining Balance
Friday, November 15
10:00 – 11:00 a.m., Auditorium
Falls are a leading cause of visits for the emergency room for older adults. The Western Reserve Area Agency on Aging will share tips on how to maintain balance and prevent falls.
Holiday Blues For Seniors
Friday, December 6
10:00 – 11:00 a.m., Auditorium

The holiday blues can especially be tough on seniors. The reasons can be many such as losing people they loved, family living far away, not being as mobile, etc. Come discover ways to beat the holiday
blues from The Cleveland Clinic.

PHOTOGRAPHY SERIES
Smartphone Photography
Saturday, November 16
9:30 a.m. – 1:30 p.m., Auditorium
The cameras in smartphones have increased quality of pictures and number of features over the years. Ian Adams, Photographer, will guide us through topics such as:
 – Settings to use and when and how to use the flash, HDR and Grid options;
 – The best capture apps, and how to use them to take sharp, colorful, well-exposed photos;
 – How to organize your photos, and how to back up your photos;
 – Some of the best apps for editing and fine-tuning your images;
 – How to share your pictures with family and friends using email, text messages, slide programs, Facebook, and Flickr, and how to make great color prints;
 – And More!