Cuyahoga Reads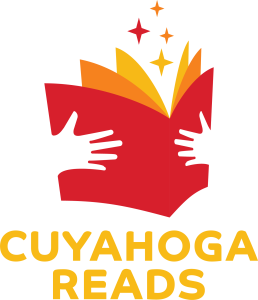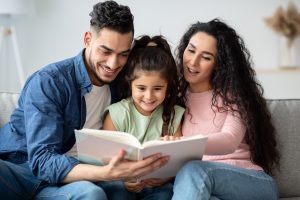 Join us as we work to improve literacy skills with these programs; sponsored by a grant from the Ohio Department of Education.
WHAT IS CUYAHOGA READS?
Libraries in Cuyahoga County are teaming up to fight K-12 learning loss due to COVID-19. Build the habit of reading, every day, with your library.
Visit CuyahogaReads.org to see our program calendar and to learn more.

JOIN THE CHALLENGE!
Read what you want. It all counts!
Log every day you read on Beanstack.
Earn badges for starting and maintaining positive reading habits.
HOW DO I SIGN UP?
Start at rrpl.beanstack.org or the Beanstack App.
Log in with your Beanstack username and password. Or, click on Register an Individual or Family to get started.
Families can track reading together through one login.
What are the goals of Cuyahoga Reads?
Increase knowledge of literacy resources and supports available through the partner libraries in Cuyahoga County.
Increase the number of students and parents reading books, audiobooks, and eBooks from library print and online resources compared to the year prior.
Create interactive literacy spaces and programs within each partner library.
Conduct survey research to ensure that strategies are successful in helping students close reading gaps.
Cuyahoga Reads Grant Programs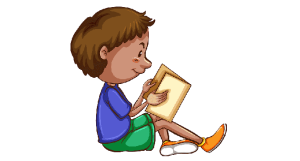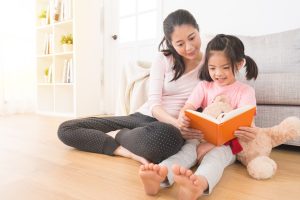 Registration required.

Here are the Fall Programs from Cuyahoga Reads: 
Rocky River Reads Beanstack Challenge – All Ages
August 5, 2023 – December 31, 2024
Studies show that it can take 20 to 524 days to develop a new habit. Can you establish a new reading routine for yourself and your family? Log each day you read in Beanstack and earn prizes. Together we can improve the overall literacy rate in Cuyahoga County! Sponsored by the Cuyahoga Reads grant from the Ohio Department of Education.
Register on the Beanstack app or at rrpl.beanstack.org
YouthBiz Academy – For students in grades (4-6)
Fridays in the Purple Room @ 4-5 PM: September 1, 2023 | October 6, 2023 | November 3, 2023 | December 8, 2023 
This entrepreneurship program is designed to equip youth with the skills needed to do an elevator pitch, create and design a business logo, and write a small business plan all while competing for a prize! Presented by Making a Difference Consulting through the Cuyahoga Reads grant from the Ohio Department of Education.

Super Readers – For students in grades (K-3)
Tuesdays in the Purple Room @ 6-7 PM: September 12, 2023 | October 10, 2023 | November 14, 2023 | December 12, 2023
What is your super strength? The Super Readers Program is designed to increase vocabulary, fluency, and sight words while using a Marvel and DC comics theme while incorporating art, poetry, creative writing and more!
Strategic Reading For Teens – For students in grades (7-12)
Tuesday in the Purple Room @ 7-8 PM: September 12, 2023
The Seeley Test Pros Strategic Reading Program Is designed for students looking to hone their reading comprehension in both fiction and on-fiction. Students will examine different writing styles and genres and prepare for high school level and above reading expectations.
Fantasy Writing Workshop – For students in grades (4-6)
Saturdays in the Purple Room @ 2-3 PM: September 23, 2023
Soar through the stars into unknown galaxies or dive onto the back of a runaway dragon. Tick tock, the clock is running backwards. It's time to write your own fantasy tale! Taught by Kelly Tooman, creative writing teacher and children's author of The Birthday Triplet.