Welcome to the Children's Department
The Children's Department at Rocky River Public Library includes excellent materials and programs for a variety of ages from infants to students in middle school. In addition to our extensive book and digital library collections, children can enjoy high-quality resources of all kinds, such as:
S.T.E.A.M. Kits
Puzzles
Read-n-Play Packs
Launchpad Tablets
Computer Access
Children's Stairwell Mural Project
Artists and artist teams residing within Greater Cleveland and with connections to Rocky River are invited to submit their qualifications to produce a community-inspired mural displayed in RRPL's southeast stairwell, welcoming patrons to its Children's Department.
Click here for details. Please email all questions to Deputy Director Trent Ross at .
Children's Department FAQs:
Q – How do I register for programs?
A –  View and register for our programs here!
Q – Where can I get a library card for myself or my child?
A – You can apply for a Library Card online here.
Q – Do you offer the 1000 Books Before Kindergarten program?
A – Yes, click here for more information.
Q – My child would like to volunteer at the library, do you provide volunteer opportunities for students?
A – Our  Volunteer Youth Crew program is just one of the many great ways for kids to help at the Library.
Q – Do you offer services for teachers?
A – We love our teachers and offer great services.  Please see our services for teachers.
Ask us a question
Looking for a good book to read with your child? Have a question about virtual programs or need help with homework?
Dolly Parton's Imagination Library

Dolly Parton's Imagination Library is a unique early-year book gifting program that mails a brand new, age-appropriate book to enrolled children every month from birth until five years of age, creating a home library of up to 60 books and instilling a love of books and family reading from an early age.
All children from birth to age five who live in the following communities/school districts are welcome to register for the Imagination Library program.
– REGISTER HERE –
Quick links
Program guides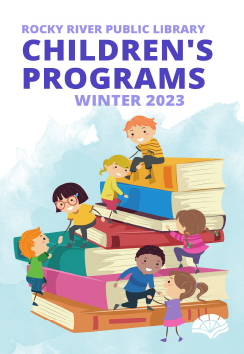 Please be aware that all programs are subject to change. Call the Children's Department at (440)333-7610, and check our blog, or the online registration calendar for updates.
Librarian picks
Follow us