COVID-19 Reference Service

Adult Reference Service
Looking for a good book to read? Have a question about virtual programs or need genealogy assistance? Call or email us today!

Call

(440) 333-7610, press #2 (during Library hours)
Children's Reference Service
CORONAVIRUS INFORMATION
Benefits for Individuals & Businesses |  RRPL's COVID-19 Information | Online Resources and At Home Learning Resources | Internet Access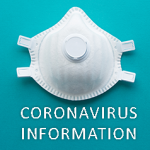 News, updates, prevention tips, and more visit:
For the latest information on COVID-19, visit coronavirus.ohio.gov.  In addition, those with questions about COVID-19 can call the Ohio Department of Health hotline at 1-833-4-ASK-ODH.
CAREER & EMPLOYMENT
MISCELLANEOUS:
SUBJECT HELP GUIDE:

Job & Career Resources 

DATABASES:
WEBSITES:
Annual Credit Report 
Better Business Bureau
Consumer Search 
SUBJECT HELP GUIDE:
Car Buying Resources

GENEALOGY
DATABASES:

Ancestry Library Edition – For use in the library only. | Ancestry Library Edition (temporary access from home)
Fold3
Heritage Quest Online
Sanborn Fire Insurance Maps
WEBSITES:

Cleveland Necrology File / Cleveland News Index
Cyndi's List of Genealogy Sites
Ellis Island
FamilySearch
National Archives
Ohio Death Certificate Index ( 1913 – 1944)
Ohio Genealogical Society
Ohio Historical Society
RootsWeb
US GenWeb Project
Western Reserve Historical Society
World GenWeb Project
SUBJECT HELP GUIDE:

Genealogy Research Guide

GOVERNMENT & LAW
DATABASES:
WEBSITES:
GPO (U.S. Government Publishing Office)
Congress.org Elected Officials  – State:
GPOAccess – https://www.gpo.gov/fdsys/
Ohio Revised Code
Ohio.gov: Government Information & Services
Rocky River Codified Ordinances 
Thomas Register – Library of Congress
USA.gov
SUBJECT HELP GUIDE:
Business & Legal Resources Guide