"[A library's] core mission is to help people elevate themselves and improve their situation. Libraries do this, principally, by providing free access to the widest possible variety of cultural materials to the
people of all ages, from all ethnicities and groups."
─ Eric Klinenberg, Palaces for the People: How Social Infrastructure Can Help Fight Inequality,
Polarization, and the Decline of Civic Life
About One Community Reads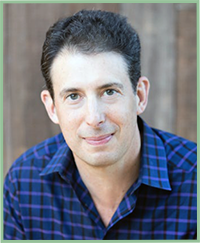 One Community Reads is designed to broaden and deepen our appreciation of reading and compel friends, families, and neighbors to share their experience while reading the same book. The project is further intended to engage the community in dialogue on finding common purpose through the places that form the foundation of our neighborhoods.
All residents of Cuyahoga County are encouraged to read Palaces for the People: How Social Infrastructure Can Help Fight Inequality, Polarization, and the Decline of Civic Life by Eric Klinenberg. Community programs will be held in locations throughout the county of January – April 2020.
One Community Reads will host an evening with Eric Klinenberg at the Mimi Ohio Theatre in Playhouse Square at 7 pm on March 9. Admission is free; however, tickets are required.
> Register for tickets | Tickets will be available beginning Sunday, February 2 at 10 am.
One Community Reads Programs
January 2020
WELLNESS KICKSTART SERIES WITH RIVER YOGA
– Adult Program
Thursdays, January 9, 13, & 23  | 7:00–8:00 pm, Auditorium

Elcin and Monique, owners of River Yoga, will start our New Year off right by helping us build a strong internal foundation through meditation and yoga. Each session will also focus on a new wellness topic which can be attended on its own, with maximum benefit achieved from attending all sessions. No yoga experience necessary to attend–all levels of practice are welcome! No registration.
ANXIETY IN THE ANTHROPOCENE? TAKE ACTION! A FILM AND DISCUSSION
– Adult Program
Sunday, January 26 | 2:00 – 5:00 p.m., Auditorium
Following a viewing of the film, Anthropocene: The Human Epoch, which details the destruction that humans have wrought on planet Earth, Environmental Educator Alicia Goddard, will discuss how community members can move from anxiety to action. For the conversation, come prepared with a picture or drawing of a natural area
that holds a special place in your heart.
February 2020
IN THE NEWS BOOK DISCUSSION
– Adult Program
Thursday, February 27 | 7:00 – 8:00 p.m., Green Room
Palaces for the People by Eric Klinenberg
Consider what it means to build a strong community through civic engagement before joining a discussion of ideas led by Lt. George Lichman. Read and come to discuss. No registration.
March 2020
GRANDPARENTS CELEBRATION
– Family Event
Tuesday, March 10 | 7:00 – 7:45 pm, Purple Room
Join us for a Grandparents storytime with books, songs and a craft. Let's celebrate family, of all kinds, and enjoy another chance to feel young at heart! No registration.
BATTLE FOR THE BALLOT: CLEVELAND'S SUFFRAGETTE MOVEMENT – Adult Program
Thursday, March 26, 7:00 – 8:00 pm, Auditorium

Presented by The Western Reserve Historical Society.
Learn about a band of women who dedicated themselves to the public interest and grew into an organization that won the respect and confidence of the nation. This program will tell the story behind the Cleveland women who advocated for suffrage as members of the League of Women Voters. No registration.
April 2020
CELEBRATE NATIONAL CENSUS DAY!
–  Adult Program 
Wednesday, April 1 | 11:00 am – 7:00 pm, Grand Reading Room

Join us on National Census Day by coming to the Library and filling out your Census with help from Library staff and volunteers. We'll celebrate with refreshments and a visit from Mayor Bobst. What's at stake? Billions of dollars of federal money for schools and other community programs as well as accurate Congressional representation.
Get counted! No registration.
ADULT ROCKY RIVER READERS BOOK CLUB
– Adult Program
Thursday, April 9,  7:00 – 8:00 pm, Green Room

The Women of the Copper Country by Mary Doria Russell
Read this inspiring historical novel about "America's Joan of Arc," Annie Clements  – the courageous woman who started a rebellion by leading a strike against the largest copper mining company in the world and come to discuss. No registration.
APRIL SHOWERS BRING MAY FLOWERS
–  Family Program
Thursday, April 16  |  6:30 – 7:30 pm, Purple Room

We will have the supplies but bring yourself to help make a card and plant a flower to brighten someone's day in our community. The items made will be shared with our Outreach patrons. No registration.
LEARN MORE ABOUT AGING IN PLACE
–  Adult Program
Thursday, April 23  | 7:00 – 8:00 pm, Community Room

As a large portion of the population ages, it will benefit us all to learn more about how we can help ourselves, our loved ones, and our friends in the community to continue living independently without comprising our health or financial security. A panel of local experts will share their knowledge and answer questions. No registration.