Cleveland International Film Festival
Rocky River Public Library is proud to support the film For Madmen Only
during the 45th Annual Cleveland International Film Festival.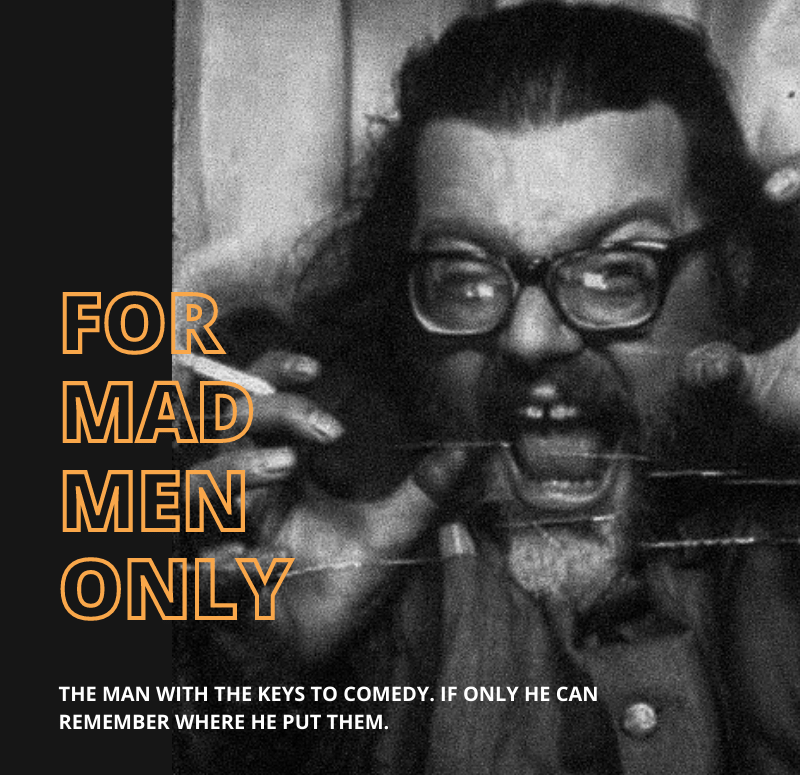 FOR MADMEN ONLY | 2020  | Documentary | United States
Directed by Heather Ross
In this hilarious yet poignant look at the life of improv impresario Del Close, Heather Ross (Girls on the Wall) tracks this comedy trailblazer from his own sideshow act to his contentious rise at The Second City, mentoring Bill Murray, Tina Fey, and John Candy. Inspired by the semi-autobiographical DC Comics anthology Wasteland, the film delves into the inner workings of Del's mind through inspired reenactments, archival clips, and interviews. The result is a lively, multi-layered picture of a man, riding on the edges of genius and despair.
– View Film Details
– View Film Trailer
CIFF45 SCREENINGS
On Demand 

Thursday, April 8, 2021 at 11:00 AM 
Tuesday, April 20, 2021 at 11:59 PM
The Cleveland International Film Festival takes place entirely online. For a list of additional films visit CIFF Online
Discount Code:
Use the code RRPL while checking out for a $1.00 discount when purchasing tickets to this, and many other, films.