The Page & The Pen Authors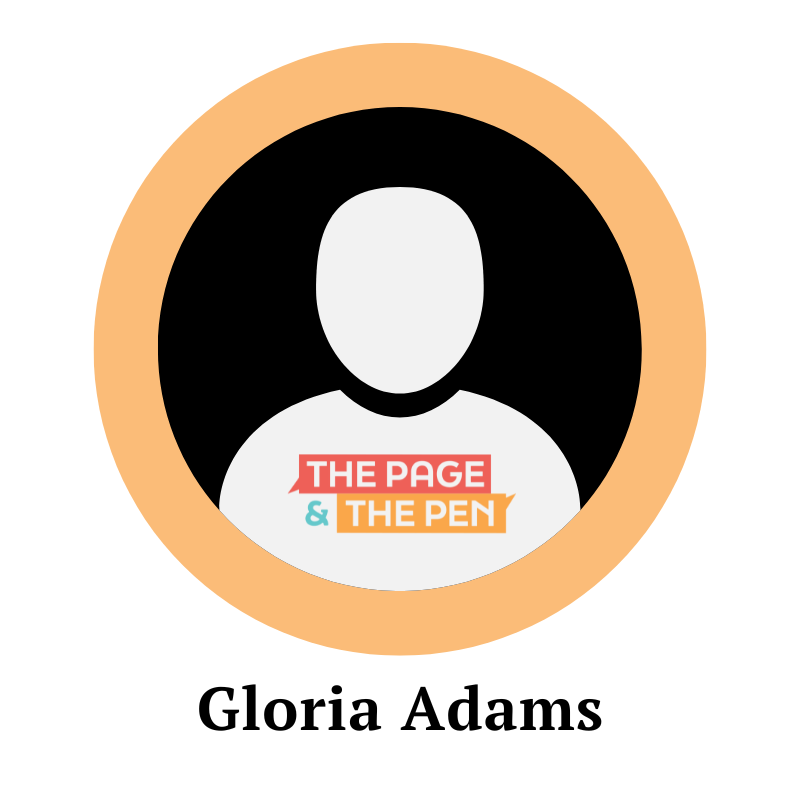 Gloria G. Adams
Gloria G. Adams spent most of her career as a children's librarian and storyteller. She has been published by Sterling Children's Books, Schoolwide, Inc., Rosen, Enslow Publishing, and Greenhaven Press, along with her independent publishing company, Slanted Ink. She is a partner in a manuscript editing company with author, Jean Daigneau, Two-4-One Kid Critiques, LLC.
Title(s):
Who Sees You At the Zoo?
Flutter, Flutter, Butterfly
My Underpants are Made from Plants
The Paint My World color books
Website: www.gloriagadams.com | www.slantedink.com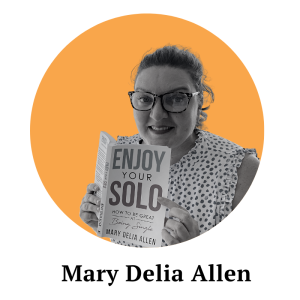 Mary Delia Allen
For 20 years as a luxury event logistics professional, Mary Delia executed and participated in once-in-a-lifetime experiences over and over again…. working for clients like the NFL, MLB, Bank of America, Olympics, T-Mobile, and others.   All while building her own happy solo life.
Mary Delia also led tours targeted specifically to single adults for more than a decade.  She met so many thriving singles and is committed to evangelizing the societal shift happening in single life today.
Mary Delia holds a master's degree in communication and is the author of Enjoy Your Solo; How to Be Great at Being Single.   She resides in Fort Lauderdale, Florida, and Rocky River, Ohio, and is available as a dynamic in-person and virtual speaker.
Title(s):
Enjoy Your Solo How to Be Great at Being Single
Website: https://themarydelia.com/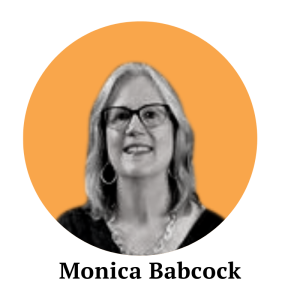 Monica Babcock
Monica Babcock has a master's degree in English with a Minor degree in Creative Writing. She taught writing at John Carroll University for three years and at Lorain County Community College for nine years. She currently writes full-time.
Title(s):
Website: https://monicaweberbabcock.com/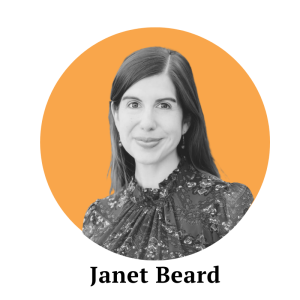 Janet Beard
Born and raised in East Tennessee, Janet Beard moved to New York to study screenwriting at NYU and went on to earn an MFA in creative writing from The New School. Her first novel, Beneath the Pines, was published in 2008, and her follow-up, The Atomic City Girls, became an international bestseller in 2018. Janet's latest novel, The Ballad of Laurel Springs, was released in 2021. Janet has lived and worked in Australia, England, Boston, and Columbus, Ohio, where she is currently raising a daughter and working on a new novel. She is the recipient of a 2022 Ohio Arts Council Individual Excellence Award in Fiction.
Title(s):
The Ballad of Laurel Springs
The Atomic City Girls
Beneath the Pines
Website: https://www.janetbeard.com/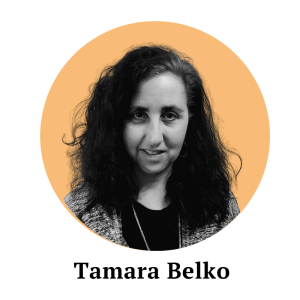 Tamara Belko
Tamara Belko is a writer, poet, middle school English teacher and author of the young adult contemporary verse novel, Perchance to Dream.  A wife and mother of three, Tamara resides in Rocky River, Ohio. When Tamara isn't absorbed in reading or writing, she can be found listening to music with her family, enjoying a walk or learning Tai Chi.
Title(s):
Website: https://belkotamara.com/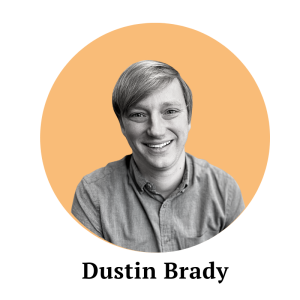 Dustin Brady
Dustin Brady writes books for kids who think they hate reading. His Trapped in a Video Game series has sold over one million copies because—as it turns out—there are a lot of kids who think they hate reading. Dustin loves Tetris, pinball, trick shot videos, and many other silly pastimes that he calls "book research" even though they very much don't seem like book research. He lives in Strongsville, Ohio with his wife, three kids, and a small dog named Nugget. Dustin honestly can't believe he gets to do this for a living.
Title(s):
Trapped in a Video Game
Trapped in a Video Game: The Invisible Invasion
Trapped in a Video Game: Robots Revolt
Trapped in a Video Game: Return to Doom Island
Trapped in a Video Game: The Final Boss
Escape from a Video Game: The Secret of Phantom Island
Escape from a Video Game: Mystery on the Starship Crusader
Escape from a Video Game: The Endgame
Leila and Nugget Mystery: Who Stole Mr. T?
Leila and Nugget Mystery: The Case With No Clues
Leila and Nugget Mystery: Bark at the Park
Superhero for a Day
Website: https://dustinbradybooks.com/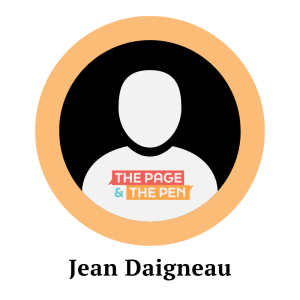 Jean Daigneau
Jean Daigneau is a published author in a number of categories, including crafts, poetry, nonfiction articles, greeting card text, and educational testing material. She has also appeared in publications by Writer's Digest. Her two current books, Code Cracking for Kids and Ellis Island and Immigration for Kids, were published by Chicago Review Press, in 2019 and 2022, respectively. She is a co-founder of a children's writers' critique service, Two-4-One Kid Critiques.
Title(s):
Code Cracking for Kids
Ellis Island and Immigration for Kids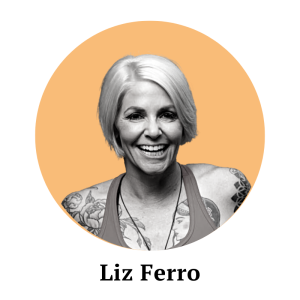 Liz Ferro
Liz Ferro is an author whose works include Finish Line Feeling, Girls With Sole: A Girl Power Guide To Unleashing Your Inner Superhero, and Chameleon Girl.
Her book, Finish Line Feeling, was chosen among thousands of entrants as a finalist for The Montaigne Medal by the Eric Hoffer Book Award.
As a child, Ferro experienced foster care and sexual abuse but found solace in sports and fitness. The empowerment gained from sports led her to find the non-profit organization Girls With Sole, which has received extensive national attention for its innovative and award-winning program curriculum.
She has been featured on the NBC TODAY Show, in SELF, Runner's World, and Family Circle Magazine.
To date, Liz has completed 78 marathons, two 50K ultras, five Ironman triathlons, and countless road races and triathlons. She has completed a 26.2 Marathon in all 50 States, as well as on the Great Wall of China.
Ferro graduated from Miami University in Oxford, Ohio with a BA in Speech Communications and a concentration in Public Relations.
She lives in the Cleveland, Ohio area with her three rescue dogs, two rescue cats, two children, and her husband.
Title(s):
Website: https://www.lizferro.com/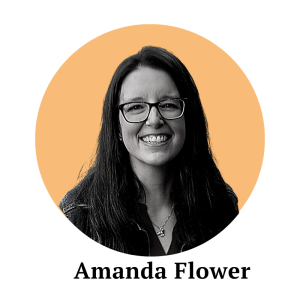 Amanda Flower
Amanda Flower is a USA Today bestselling and Agatha Award-winning author of over thirty-five mystery novels. Her novels have received starred reviews from Library Journal, Publishers Weekly, and Romantic Times, and she had been featured in USA Today, First for Women, and Woman's World. In addition to being a writer, she was a librarian for fifteen years. Today, Flower and her husband own a farm and recording studio, and they live in Northeast Ohio.
Title(s):
Website: http://www.amandaflower.com/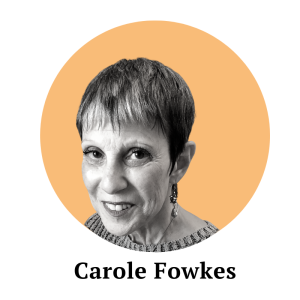 Carole Fowkes
Carole Fowkes has been writing for over fifteen years. Her first books were horror stories, and she retains her love of the unexplainable. Now, though, she seeks answers through her cozy mystery series. She also has a great affection for chocolate, as evidenced by her inclusion of the sweet stuff in much of her writings. She is married and currently lives in Dallas, Texas.
Title(s):
The Terrified Detective Mysteries: Plateful of Murder
Killer Cannoli
Bake Me a Murder
Eclairs and Executions
Cupcakes and Corpses
Murder and Mozzarella
Pastry and Poison
Website: https://carolefowkes.com/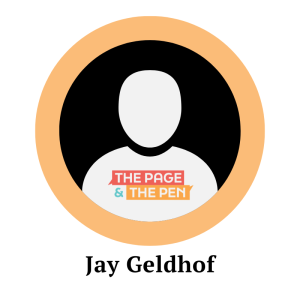 Jay Geldhof
Jay Geldhof has been a working artist since graduating from the Joe Kubert School of Cartoon & Graphic Art in 1984. Since then, he's drawn and inked comics, painted covers, designed t-shirts, and now, in a weird twist of fate, drawn on more toilet paper rolls than he would've ever thought possible. He lives in Kent, Ohio, with his daughter and two cats.
Title(s):
Website: https://www.facebook.com/jay.geldhof